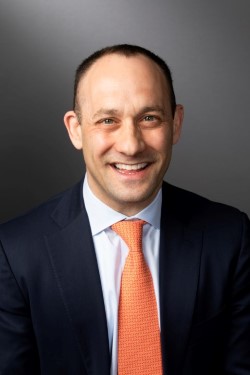 Michael H. Carrel
President and Chief Executive Officer
Michael H. Carrel has served as President and Chief Executive Officer of AtriCure (NASDAQ: ATRC) since November 2012. AtriCure, Inc. is a medical device company that provides innovative solutions for surgical treatments and therapies of atrial fibrillation (Afib), left atrial appendage (LAA) management, and post-operative pain management. AtriCure's mission is to reduce the global Afib epidemic and heal the lives of those affected.
Since joining AtriCure, Mr. Carrel has fostered a patient-first company approach by focusing on three core areas: innovation, clinical science, and education. This strategic approach has led AtriCure to significantly invest in groundbreaking clinical trials, expand its market presence within Europe and Asia and grow the global employee base from 200 to over 1000 employees. During Michael's tenure, AtriCure has acquired three companies (Estech, nContact, and SentreHEART) adding leading ablation and left atrial appendage management technologies to further AtriCure's market position worldwide.
His career includes successful leadership in global organizations in the healthcare and technology industries. Before joining AtriCure, Mr. Carrel was President and Chief Executive Officer of Vital Images, a publicly traded medical imaging software company. He led Vital Images to a global leadership position in the healthcare and medical software industry. Under his leadership, the company grew revenue and profitability, increased global market share, expanded its presence to over 90 countries, and lead the company through a sale to Toshiba Medical Systems Corporation. Prior to joining Vital Images, Michael was President and CEO of Zamba Corp., a publicly traded technology company, and Chief Financial Officer of NextNet Wireless, a privately held provider of non-line-of-sight plug and play broadband wireless access systems.
Mr. Carrel serves on the Board of Medical Device Manufacturers Association (MDMA) and Axonics Modulation Technologies, Inc., and serves as National Board Chair of Big Brothers Big Sisters of America. Michael earned a bachelor's degree in accounting from Pennsylvania State University and a master's degree in business administration from the Wharton School at the University of Pennsylvania.